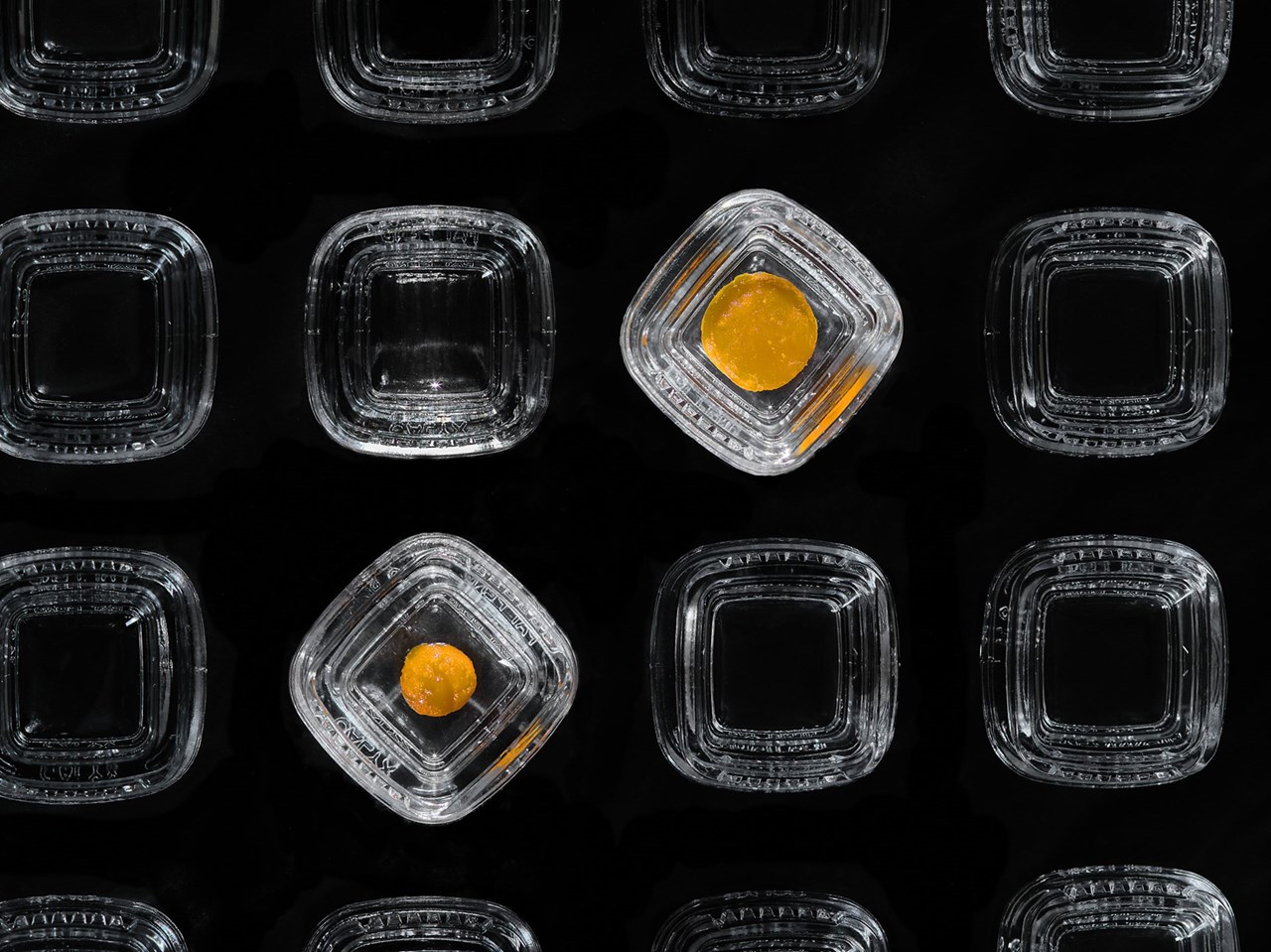 Back
Glass Extract Quantities and How Calyx Can Help: 4mL and 7mL Concentrate Containers
Calyx's glass concentrate containers are designed to preserve your product, adhere to compliance standards, and reduce waste. Learn more about how they can elevate your brand here!
Back
Glass Extract Quantities and How Calyx Can Help: 4mL and 7mL Concentrate Containers
Stay in touch!
Join our email list to receive Calyx content & product updates.
Choosing the right size container for your cannabis product is an important decision that can have a significant impact on your brand's success. The packaging you choose determines how well your product is preserved over time and impacts the look and feel of your brand. Calyx Containers' 4mL and 7mL glass Concentrate Containers make it easy to find the perfect packaging for your business needs.
Choosing the Proper Size 
Using the right size packaging for your concentrates plays a key role in maintaining the integrity of your product. If the concentrate container is too big for the amount that's packaged, excess air in the jar can affect your extract's potency over time. However, too small of a container could mean difficulty closing the lid, or consumers won't be able to easily scoop out the product.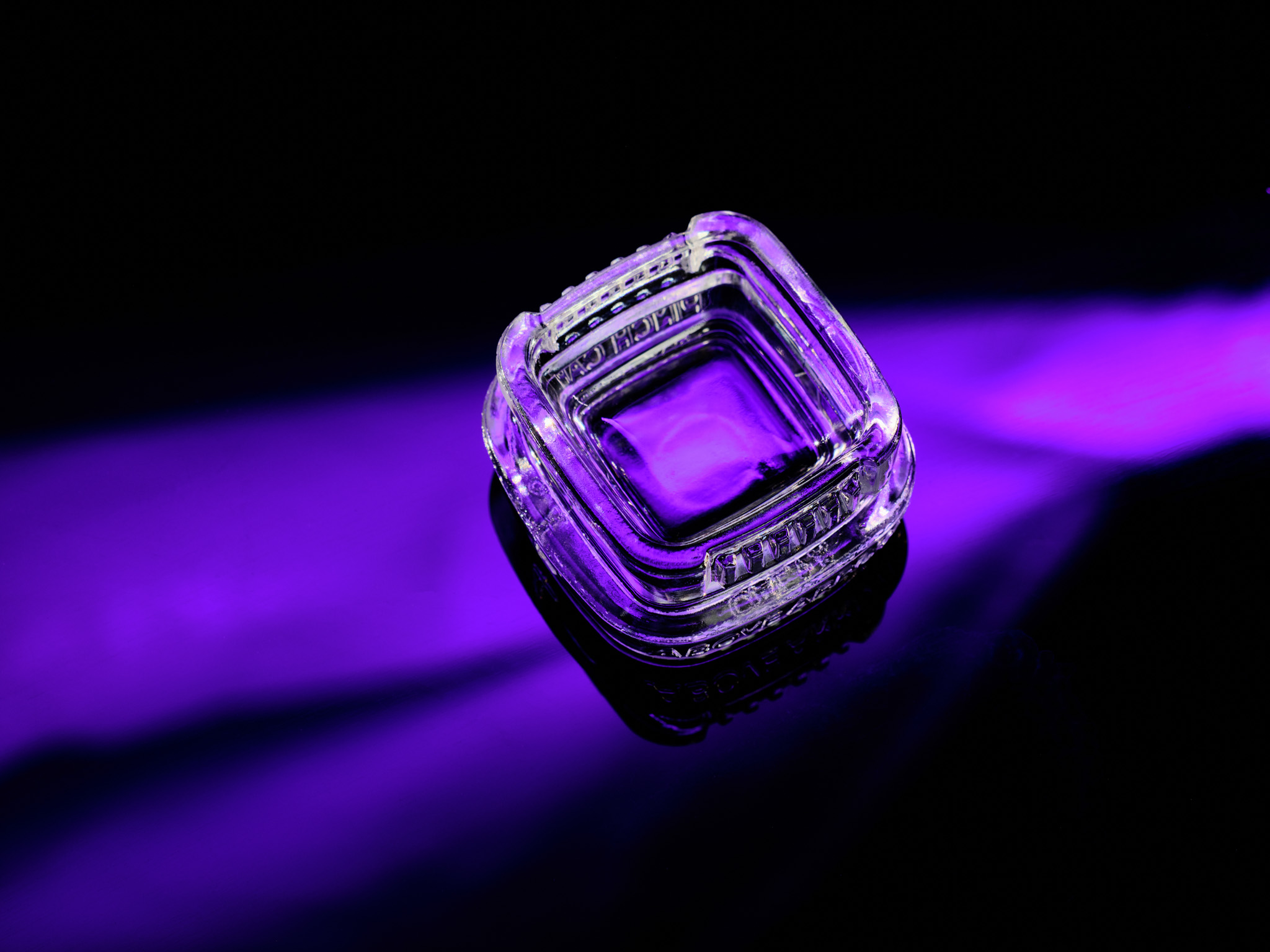 7mL Concentrate Container
Choosing the proper size also allows customers to easily identify what concentrate quantity they're purchasing. The relative size of your containers in relation to the quantity and type of product will affect customer perception and ultimately influence their purchasing decisions.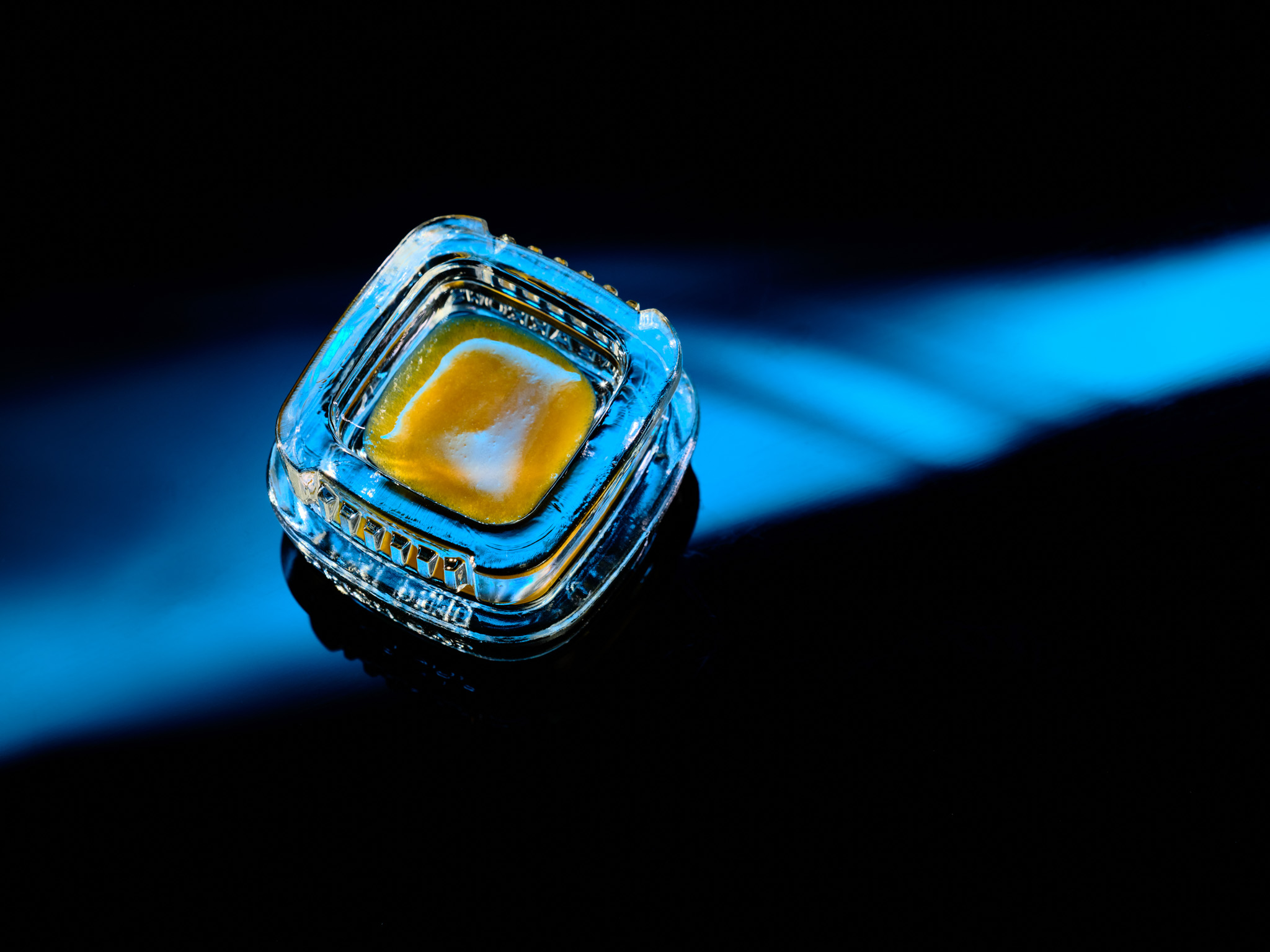 4mL Concentrate Container
The Calyx Concentrate Container comes in two different filling capacities: 4mL and 7mL. Both have the same external dimensions and use Calyx's proprietary lid technology, with an accessible opening mechanism and a tight seal. The 4mL internal geometry is optimized for 0.5 to 1 gram of cannabis concentrate, while the 7mL is perfect for 1.0 to 3.5 grams of product.
Protect Your Product Quality + Reduce Degradation 
There are a variety of different sealing technologies on the market designed to keep products fresh and act as anti-stick agents. The most common are PE foam, induction, polyvinyl, plastisol, foil, and Teflon liners. Calyx Concentrate Containers' bi-injection molding gasket creates a strong seal between the lid and base and meets the performance metrics needed to obtain a categorization of "Tight," the highest possible rating under USP 671 Method 5 standards.
Calyx Containers offers an optional pre-formed FEP (Fluorinated Ethylene Propylene) liner—an additional layer of protection and preservation for your product. In order to improve the shelf life of your product, especially your saucy concentrates, the optional liner creates a barrier to protect cannabinoids and terpenes from the inside out. When terpenes start to evaporate in high heat, the FEP barrier shields the unique concentrate characteristics from eroding, preserving all the volatile compounds in your product.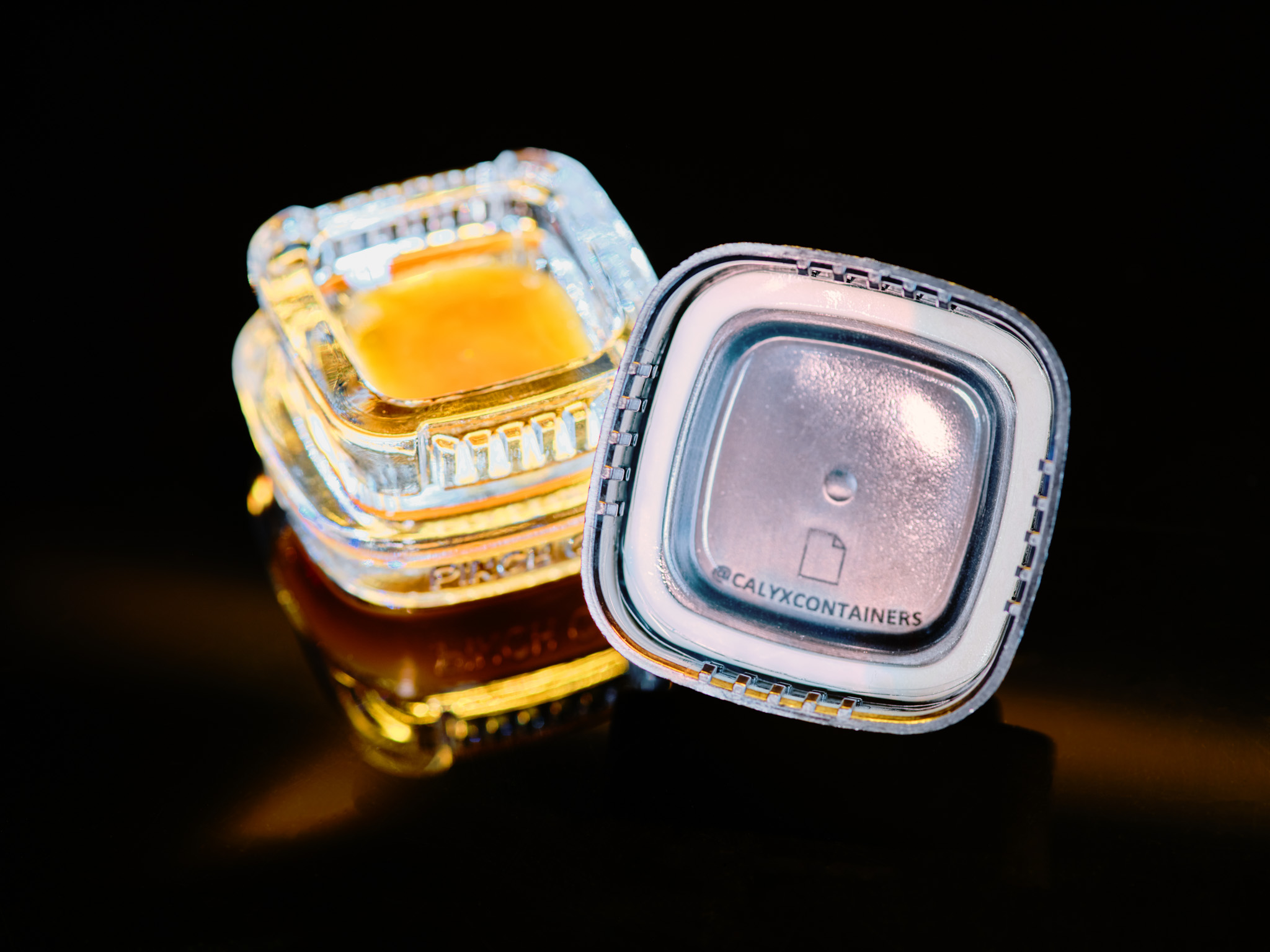 Boost Your Brand With Calyx Concentrates 
Having an eye-catching product is essential for your brand's success. Calyx's square containers are sure to help your brand stand out in a sea of sameness where everyone packages in round containers. 
Our containers also ensure brand consistency and compliance. By using both the smaller Calyx 4mL alongside the larger capacity 7mL container, you have more flexibility to sell different quantities of concentrate while maintaining the same look and feel of your merchandise. The Concentrate Containers are available in Opal and Coated Black finishes, so if opacity is one of your state's requirements we've got you covered.
If you need support from industry experts in building your brand turn to Calyx Creative—an in-house team of designers with expertise in branding and design for the cannabis industry. Eye-catching designs on your concentrate containers help your brand stand out. Our team will help you adhere to compliance rules and regulations on packaging design. Check out other ways Calyx Creative can help your brand packaging needs and reach out to our team to learn more.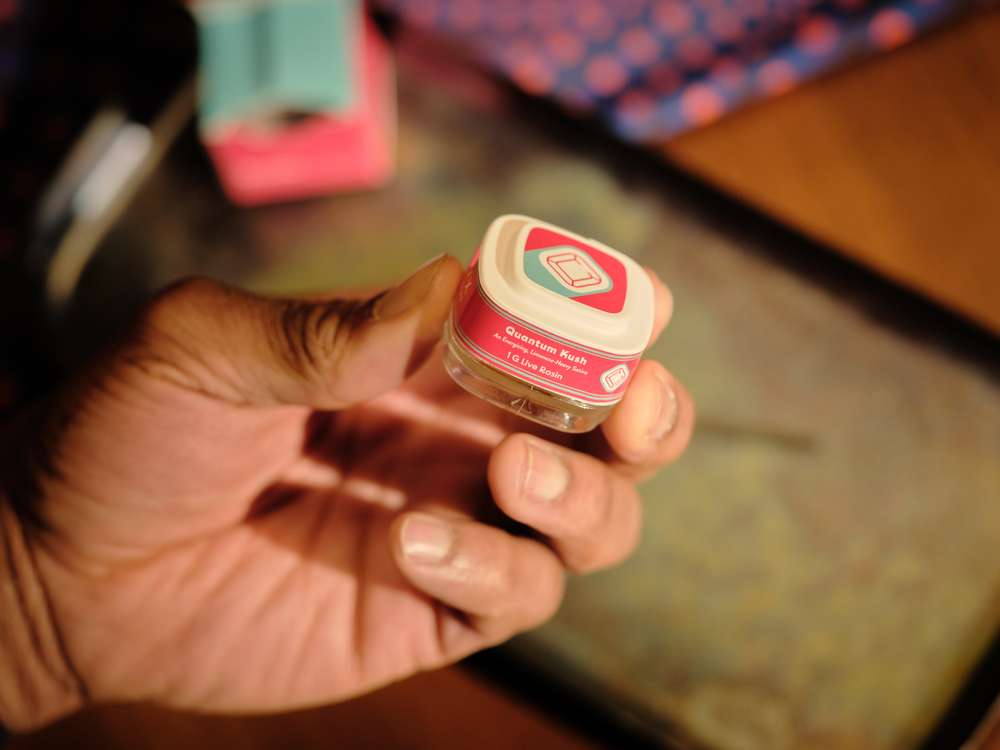 Package Your Concentrates With Calyx Today
Our glass Concentrate Containers help to preserve your hard work and ensure your consumers are getting the best of your product. Our newest iteration of Concentrate Containers improves sealing performance, has enhanced internal geometry, lower overall weight, and top clarity. Our constant innovation and rigorous quality control measures ensure your packaging solution showcases your product, not hide it. Get your concentrate containers today!